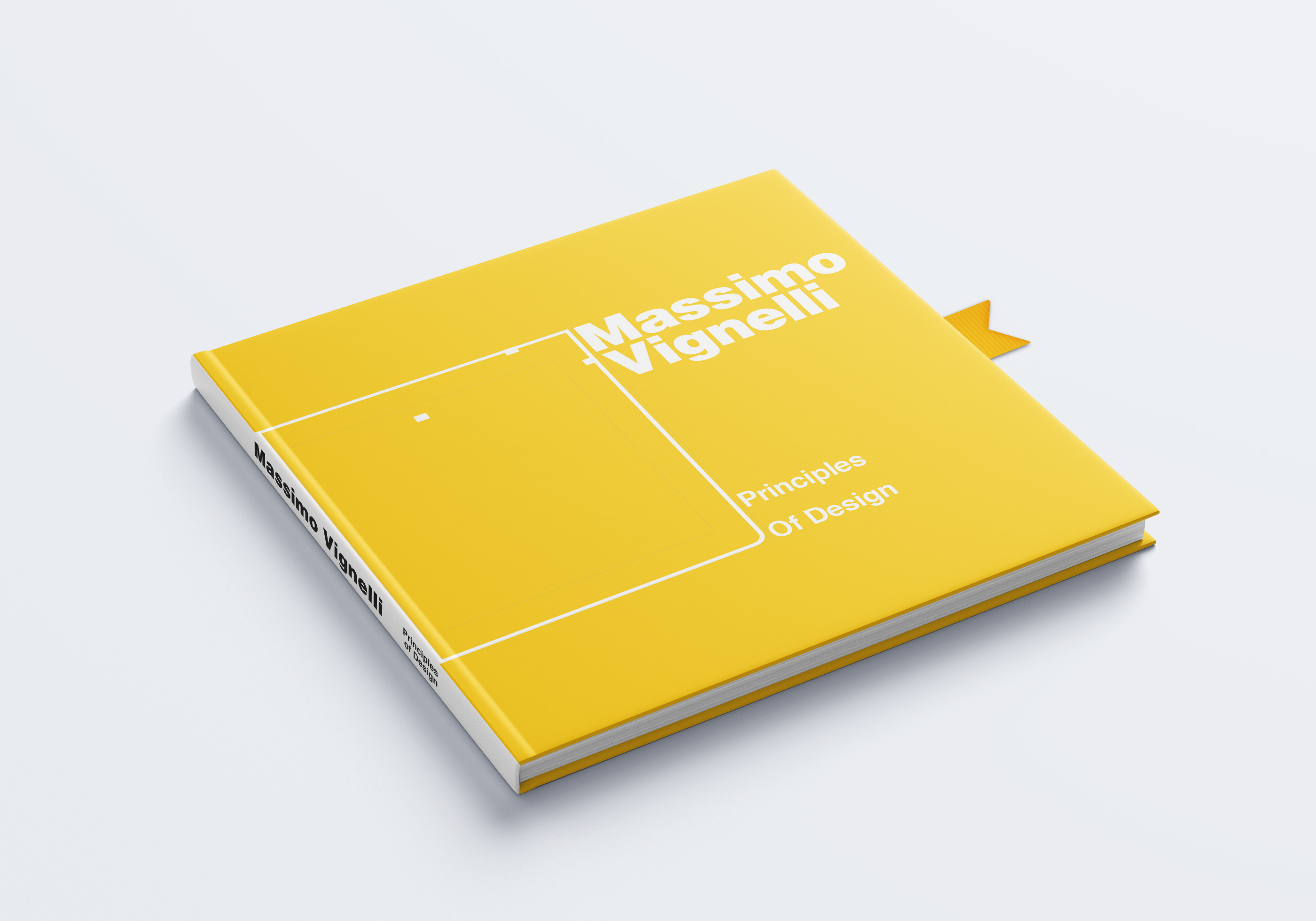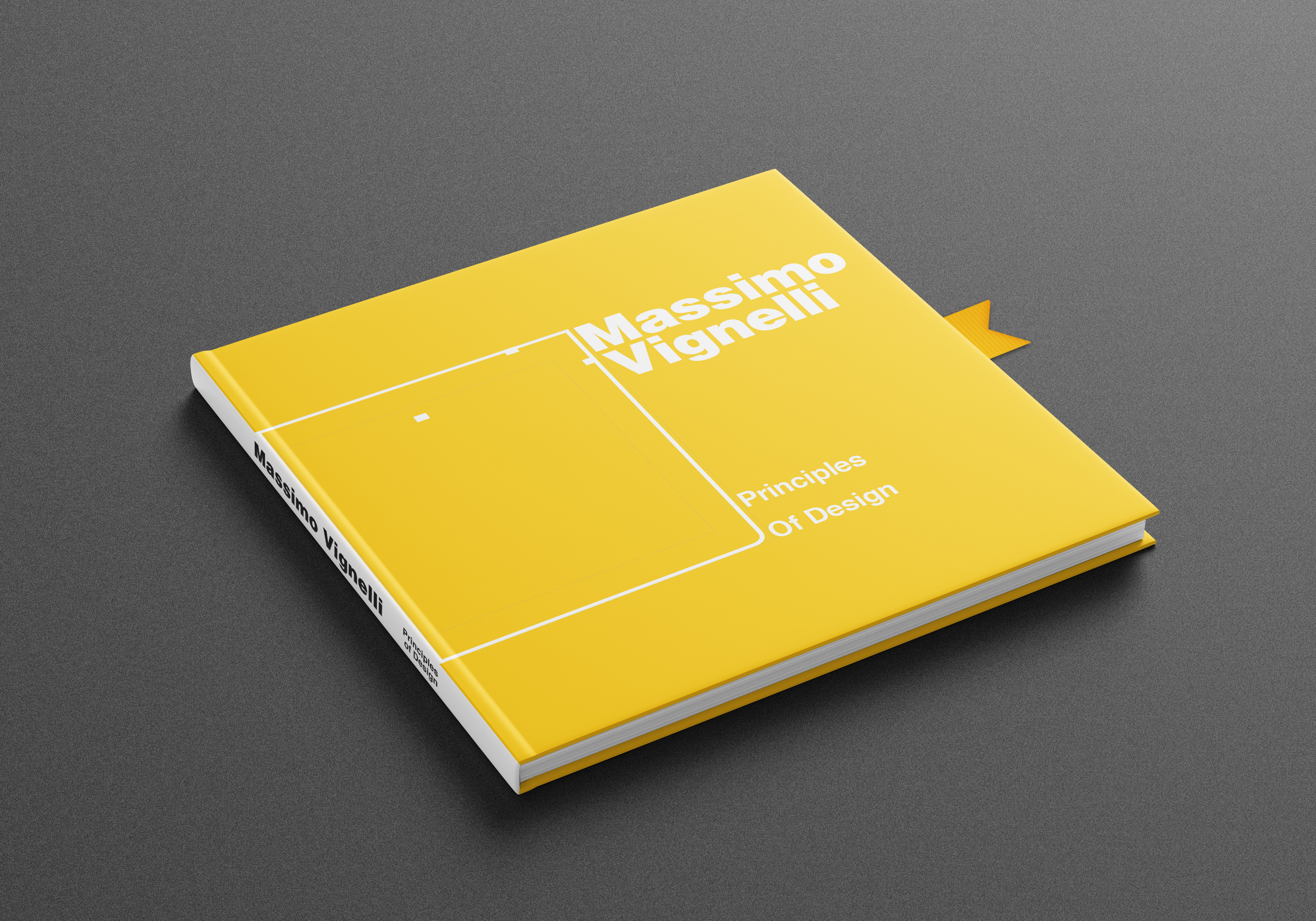 Principles of
Design


---
Print
Book
Cards
Publication
---
Design Philosophy,
Modernist,
Semantic,
Syntactic,
Pragmatic,
Multifunctionality
---
Concept:


A book designed to communicate the design philosophies of famous modernist designer, Massimo Vignelli.


Execution:


Nested within the pages of the book is a set of cards outlining the principles of design according to Vignelli. These principle cards remain accessible and as a focal point to the user regardless of the pages open, breaking and dissecting the foundations of what a book is while maintaining and enhancing perfect usability & understandability, highlighting Vignelli's design process and his philosophies of accessible information and pragmatics as they relate throughout the book. The design places emphasis on functionality, accessibility of information, and user-engagement.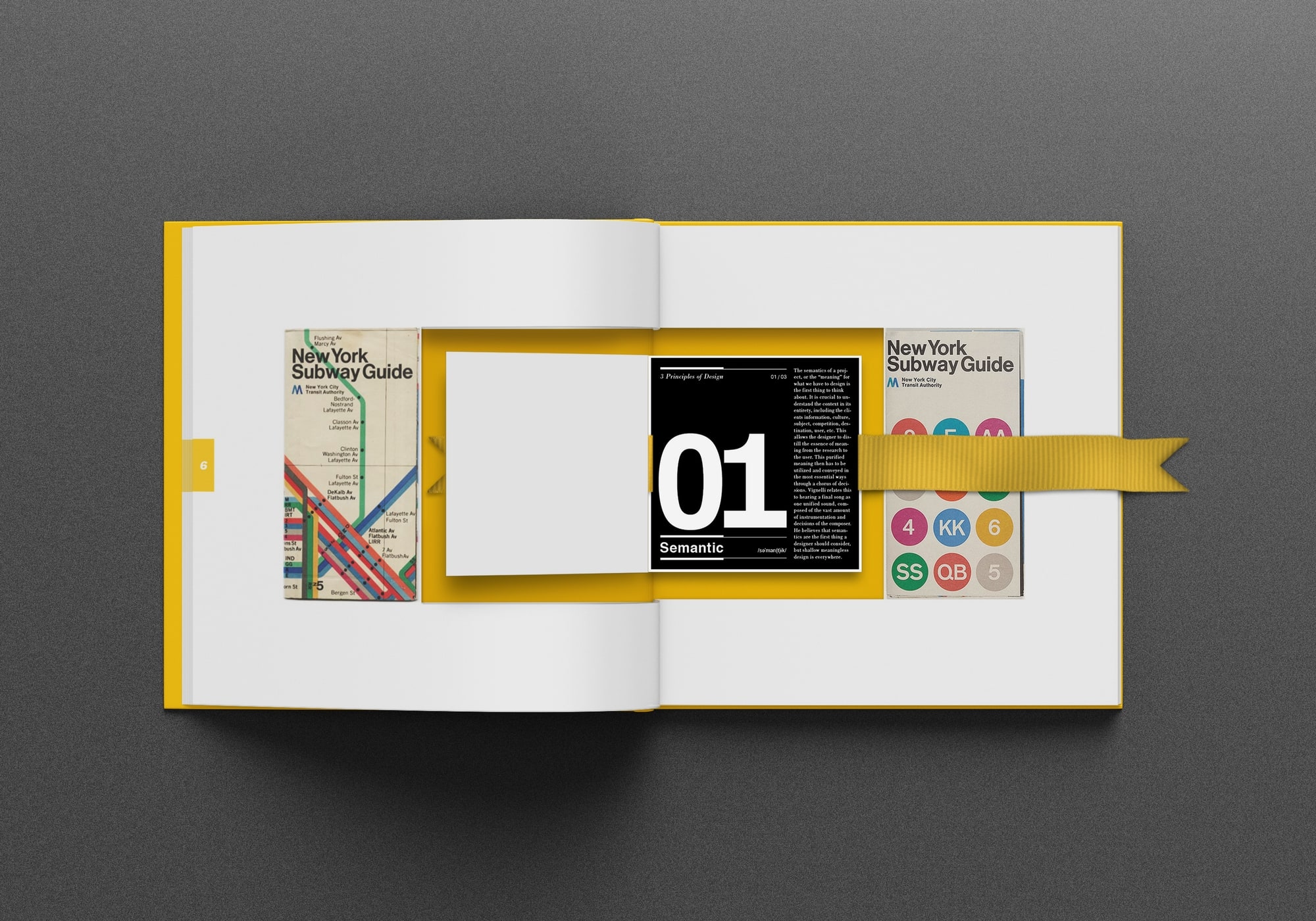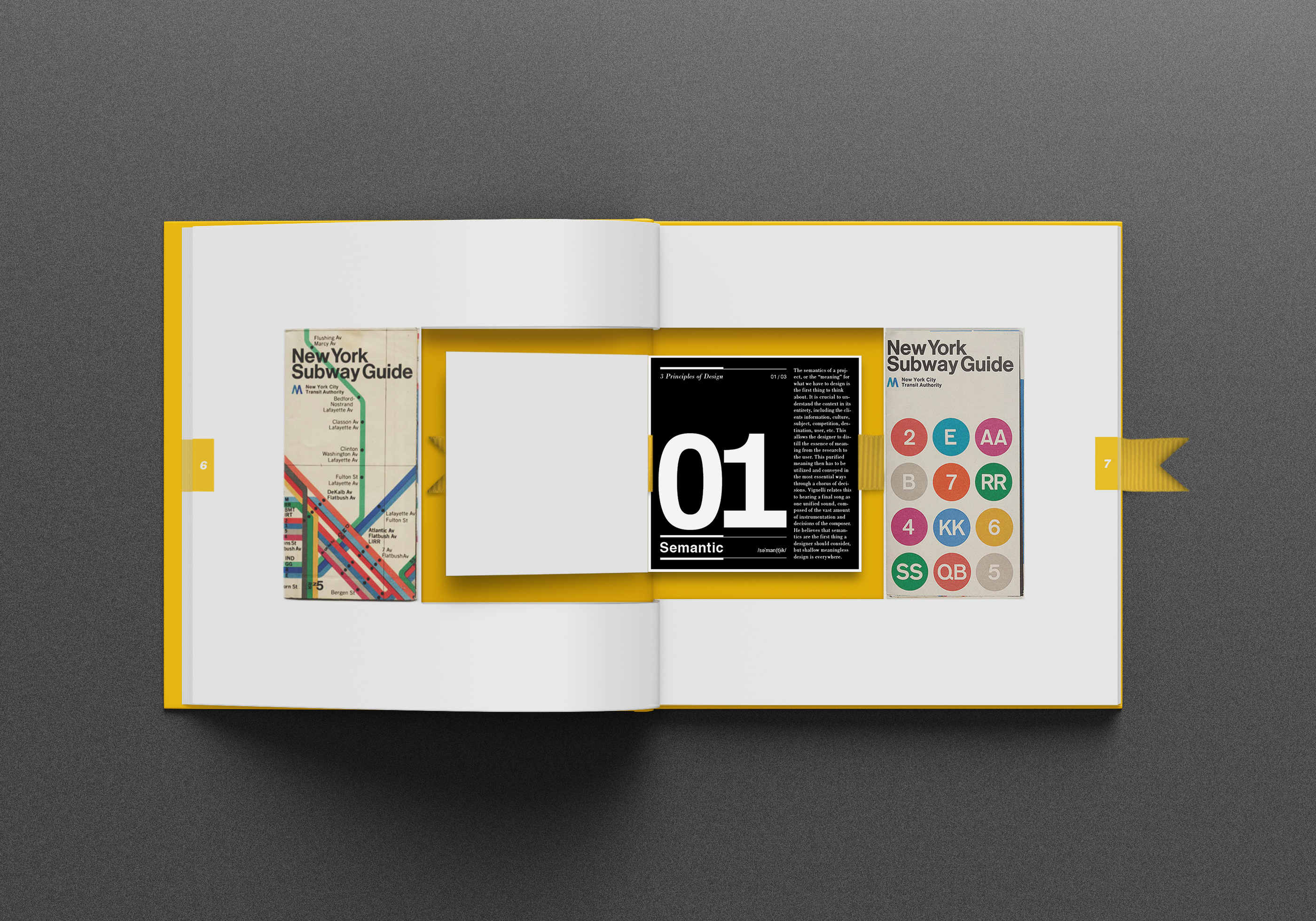 Built-in bookmark functionality.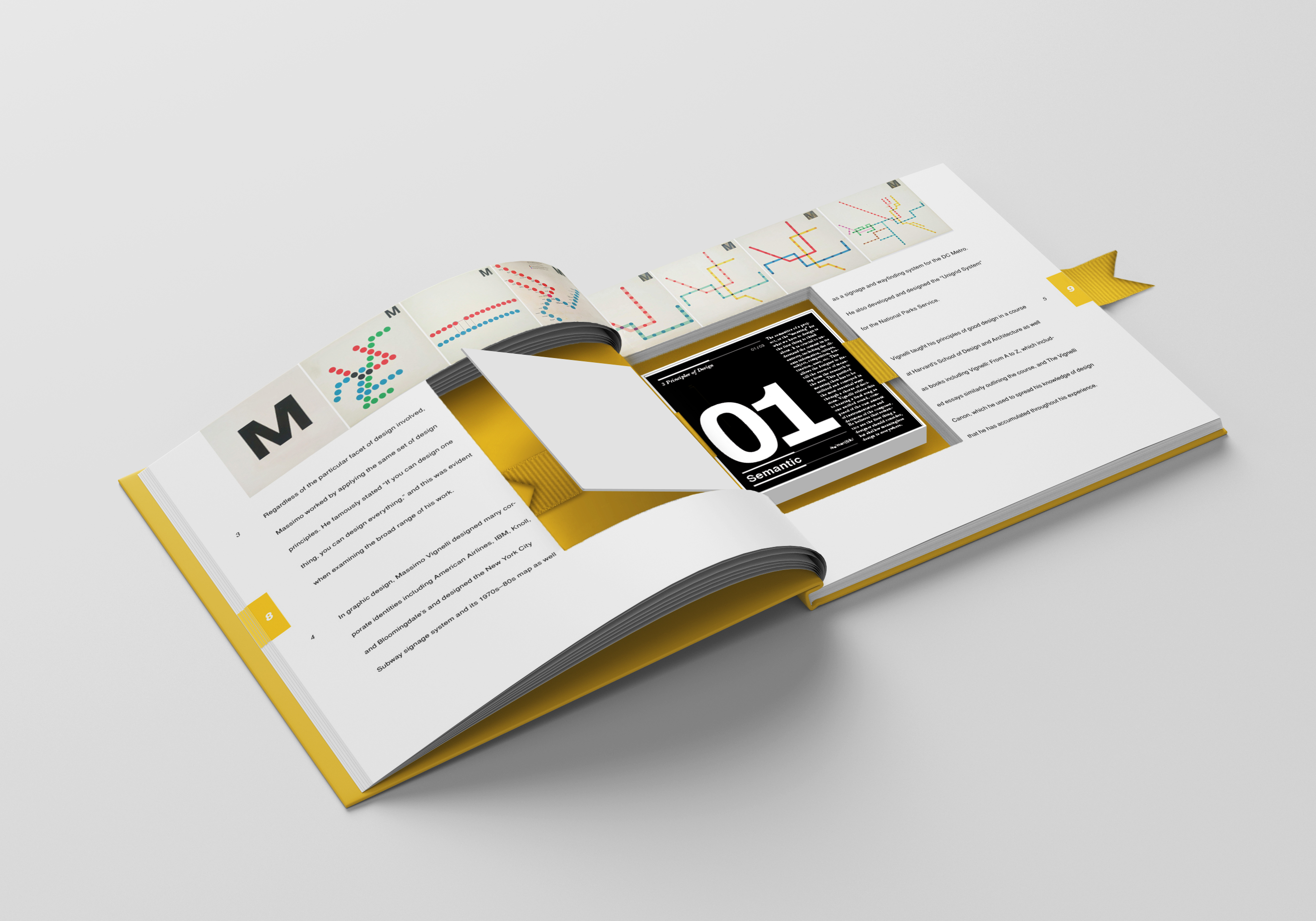 The ribbon also functions as a pull-tab to
retrieve the cards and to seal the card box.